Starting Friday, July 3 at 12:01 am, Atlantic Canadians, and others who have been in the region at least 14 days, may travel to Prince Edward Island without needing to self-isolate. Public health and screening measures are in place across PEI as outlined in the travel restrictions order.
For visitors from other Atlantic provinces
Visitors coming to Prince Edward Island will need to complete the self-declaration form (see link below) including the following information:
Atlantic Canadian residence
Arrival and departure date and contact information
Travelers' names
Health declaration
Be prepared for travelling delays at entry points to PEI due to processing during periods of heavy traffic.
What do I need to travel to Prince Edward Island?
For efficient processing, permanent Atlantic Canadian residents are asked to complete the self-declaration form at least one to two days in advance of arriving at a PEI entry point. Travelers will be asked to present two pieces of personal identification with proof of residence, one of which must include photo identification, as well as a series of health screening questions.
1. Personal government-issued ID for each member of the travelling party.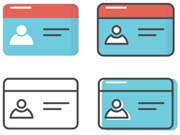 2. One copy of the Preview page (page 3) of this online form per travelling party or vehicle. Be sure to print this page before submitting the form.
3. One print copy of Submission ID per travelling party or vehicle that you will receive after completing the form online.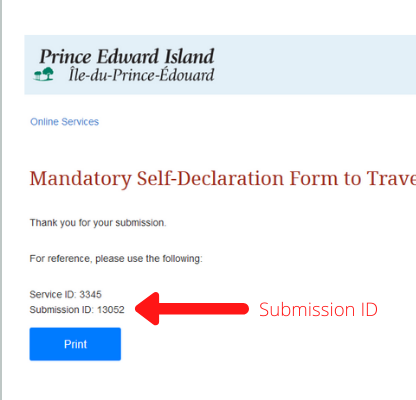 If you are not a permanent resident of Atlantic Canada, you must complete the self-declaration form at least one to two days in advance of arriving at a PEI entry point and present two pieces of personal identification, as illustrated, above PLUS:
4. Acceptable documentation to prove that you have physically been in Atlantic Canada for the last 14 days or more. Acceptable documentation includes:
airplane ticket; or
accommodation receipt with your name on it; or
a notarized letter; or
a combination of receipts for purchases in the Atlantic Provinces proving physical presence for at least 14 days.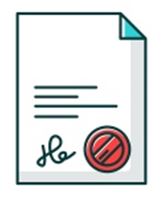 If you cannot provide this information, you must follow the Pre-Travel Approval Process
Arriving to PEI entry points without proper documentation will result in delays. A 
paper version of this form
 is available at entry points for those that do not have Internet access.
When should I complete this online form?
Complete one (1) form per vehicle or travelling party. Travellers to PEI are asked to complete this online form one to two days prior to your arrival once you have confirmation of your travel dates and the names of all individuals who will make up your travel party. Once this form is submitted, any changes to your travel plans could result in a delay.
What public health measures are in place once I enter PEI?
Public health measures must be maintained at all of your points of interest while visiting Prince Edward Island. Everyone, including seasonal residents, should practice physical distancing, regular hand washing, staying home if feeling unwell, and contacting a primary care provider or calling 8-1-1 to discuss COVID-19 testing if  experiencing COVID-19 symptoms.
Tips for a successful online submission:
Use as Chrome as your Internet browser.
Any section of the online form marked with * is a required field and must be completed.
The declaration, within the web form, is to be completed by a parent or guardian and covers any dependant(s) or minor(s) traveling in the party. A person must be 18 years-old to make this declaration. If you are a solo traveler under the age of majority, you must have a parent or guardian make this declaration on your behalf.
Keep a printed copy of the Preview page and the Submission ID (example: 34123).
It is an offence to knowingly provide false or misleading information, either orally or in writing, to a public health official under the 
Public Health Act
. An offence could result in a ticket of $1,000.